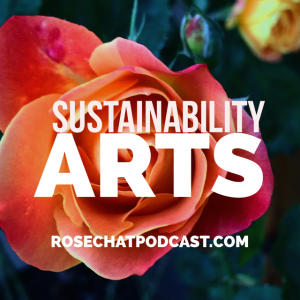 Sunday Oct 11, 2020
ARTS ROSE TRIALS
Today our guest is  Dr. David Zlesak - Distinquished Professor at the University of Wisconsin and a very accomplished Rose Breeder.
Our topic today is the American Rose Trials for Sustainability — also known as ARTS
ABOUT ARTS
Our mission is to identify, through regional evaluation and testing under low input conditions, the most disease and pest resistant, hardiest and most garden-worthy rose cultivars and to provide objective, accurate and reliable information about the cultivars tested for each region to industry professionals and the gardening public. For more information go to
TrustedRoses.com
.
See the all the beautfiul award winning roses...
here
. 
Here are a few of the beauties...
OUR HOSTS:

Chris VanCleave - www.RedneckRosarian.com
Creator of the Rose Chat Podcast. Mr. VanCleave is a nationally known rosarian, speaker and advocate for the rose.
Teresa Byington - www.TheGardenDiary.com
Co-Host Teresa Byington is a Consulting Rosarian, Master Gardener, writer, and a member of the Board of Directors of the American Rose Society. Teresa's large cottage garden weaves together her love of roses - from the oldest to the most modern shrubs and their garden companions.
SUBSCRIBE:
Subscribe to Rose Chat Podcast Updates: http://bit.ly/subscribeROSE
VISIT OUR SPONSOR:
Haven Brand Soil Conditioners
http://www.ManureTea.com/shop
Comments
(0)
To leave or reply to comments, please download free Podbean or