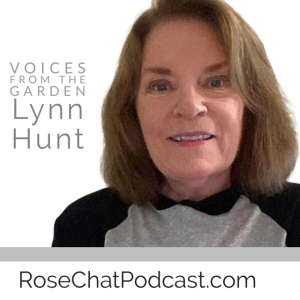 Sunday Nov 08, 2020
Signs of Autumn and Winter | Voices From The Garden | Lynn Hunt
Autumn and Winter are fast approaching and the signs are everywhere. Rose Chat welcomes writer and photographer Lynn Hunt who tells us about the folklore associated with fall and winter weather patterns. It's a great listen and one of our favorite "Voices From The Garden" episodes. 
Visit Lynn's website where you'll discover this and many other wonderful stories from her gardening journey: 
http://www.thedirtdiaries.com/
VOICES FROM THE GARDEN
A series of broadcasts by gardeners who share with us an intrinsic mix of life lessons, faith stories, and glorious gardening adventures, exclusively on the Rose Chat Podcast. Do you have a story to tell? Record your experience and send it to us at RoseChatPodcast@gmail.com 
_____________________________________________
THE SHOW: www.RoseChatPodcast.com
Listen to any episode anytime online for FREE!


OUR HOSTS:

Chris VanCleave - www.RedneckRosarian.com
Creator of the Rose Chat Podcast. Mr. VanCleave is a nationally known rosarian, speaker and advocate for the rose. 
Teresa Byington - www.TheGardenDiary.com 
Co-Host Teresa Byington is a Consulting Rosarian, Master Gardener, writer, and a member of the Board of Directors of the American Rose Society. Her garden is a large cottage garden filled with roses and their companions. 
Subscribe to Rose Chat Podcast Updates: http://bit.ly/subscribeROSE
Join us on Instagram, Facebook and Twitter. 
VISIT OUR SPONSORS:
Haven Brand Soil Conditioners
http://www.ManureTea.com/shop
Comments (0)
To leave or reply to comments, please download free Podbean or